Published June 28, 2012 by PR Web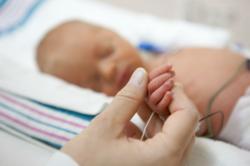 St. Louis, Missouri (PRWEB) June 28, 2012
Attorneys at Carey Danis & Lowe are currently investigating claims that link an antidepressant drug, known as Lexapro, to birth defects in newborns. Lexapro is an antidpressant drug developed and manufactured by Forest Laboratories, a pharmaceutical company headquartered in New York. According to a warning issued by the Food & Drug Administration (FDA) in 2005, selective serotonin reuptake inhibitor (SSRI) antidepressant drugs, such as Lexapro, have been linked to an increased risk of birth defects in the newborn babies of mothers who took SSRI antidepressants while pregnant.
An article published by The New England Journal of Medicine titled, "Use of Selective Serotonin-Reuptake Inhibitors in Pregnancy and the Risk of Birth Defects" links the use of Lexapro to holes in the heart, Peripheral Arterial Disease (PAD), Persistent Pulmonary Hypertension of the Newborn (PPHN), and a number of other defects. Lexapro linked birth defects are similar to complications observed in the newborns of mothers who took Paxil or Zoloft while pregnant.
Carey Danis & Lowe is currently investigating the link between Lexapro and congenital birth defects. Families of newborn babies that have sustained injuries and other life-altering birth defects as a result of their mother's Lexapro usage during pregnancy may be eligible to receive financial compensation from Forest Laboratories, the maker of Lexapro. It is encouraged that mothers or individuals who are familiar with Lexapro linked complications to contact an attorney at Carey Danis & Lowe. Attorneys can be reached at 800-721-2519.
Carey Danis & Lowe is a plaintiff's litigation firm based in St. Louis, Missouri with law offices across the United States in Illinois, Missouri, and Florida. Carey Danis & Lowe specializes in defective drug and pharmaceutical litigation, consumer protection and class action lawsuits. Our team is comprised of experienced attorneys working alongside knowledgeable professional staff that includes medical doctors, nurses, and information technology specialists.
Contact Carey Danis & Lowe at 800-721-2519.