Published August 27, 2012 on PR Web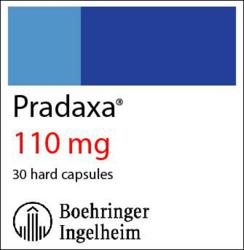 St. Louis, Missouri (PRWEB) August 27, 2012
For individuals who have incurred injuries from Pradaxa use, attorneys at Carey Danis & Lowe are currently accepting claims against the blood thinning drug's German manufacturer, Boehringer Ingelheim. The anticoagulant Pradaxa, known as a direct thrombin inhibitor, was approved for use by the U.S. Food and Drug Administration (FDA) in October 2010. Since that time, Boehringer Ingelheim developed the drug with the intention that it would be a suitable and potentially superior replacement for Warfarin, a drug thinning blood on the market since the 1950s. Pradaxa and Warfarin have been prescribed to patients who experience an irregular heartbeat, also known as atrial fibrillation. These patients require the use of an anticoagulant medication to prevent blood clots, often referred to as systemic embolism.
In 2011 alone, it was reported that there were 542 deaths linked to the use of Pradaxa. These deaths were caused by excessive bleeding in most cases. During Boehringer Ingelheim's Pradaxa clinical trials, the pharmaceutical giant came to understand the severe risk of excessive bleeding linked to Pradaxa use. However, with this knowledge, the drug company still applied for FDA approval, and upon receiving it, released the drug for prescription use.
Attorneys at Carey Danis & Lowe have a proven history of success in litigating pharmaceutical product liability cases, in particular in cases pertaining to adverse side effects of Pradaxa use. If injury, losses, undue harm, or death have resulted from Pradaxa use, justice and compensation are due. Legal counsel can be sought in a Pradaxa lawsuit against Boehringer Ingelheim by contacting a pharmaceutical liability attorney at Carey Danis & Lowe.
Carey Danis & Lowe is a plaintiff's litigation firm based in St. Louis, Missouri with law offices across the United States in Illinois, Missouri, and Florida. Carey Danis & Lowe specializes in defective drug and pharmaceutical litigation and class action lawsuits. The Carey Danis & Lowe team is comprised of experienced attorneys working alongside knowledgeable professional staff that includes medical doctors, nurses, and information technology specialists.
Contact Carey Danis & Lowe at 800-721-2519.