Published May 10, 2012 on InjuryLawyer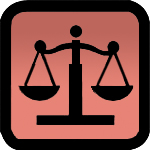 The U.S. Judicial Panel on Multidistrict Litigation has aggregated transvaginal mesh lawsuits from across the country into four multidistrict litigations (MDLs), relating to four separate named defendants. The lawsuits all relate to allegations of mesh complications.
Transvaginal mesh is surgically implanted in a patient for the purpose of treating stress urinary incontinence and pelvic organ prolapse (POP).  The device has been connected with a host of vaginal mesh complications, many serious and requiring surgical interventions.
MDL plaintiffs allege transvaginal mesh complications
The four named defendants in the separate MDLs are American Medical Systems, Boston Scientific, C.R. Bard and Ethicon/Gynecare, which each manufacture a vaginal mesh model. The consolidation of individual lawsuits into an MDL is meant to streamline the judicial process for cases making similar claims.
All cases involved in the side effects MDLs make claims that the mesh manufacturers did not conduct sufficient research regarding possible mesh complications. As a result, consumers allegedly were insufficiently warned about the possibility of chronic infections, mesh erosions, and incontinence from vaginal mesh.
Transvaginal mesh lawyer appointed co-lead counsel
In organizing the MDLs, three attorneys have been chosen as coordinating co-lead counsel with the assigned responsibility to manage and delegate individual tasks within the MDL. These responsibilities include evaluating other lawyers for possible positions common to all four MDLs.
Each individual MDL has been assigned two attorneys as co-lead counsel.  These lawyers will handle the particularities of the individual MDLs, as well as speak on behalf of all plaintiffs during pretrial proceedings.
A steering committee of over 60 attorneys has been selected to divide pretrial duties and coordinate discovery across all four lawsuit MDLs.
Bolstering the claims of existing MDL plaintiffs, in July of 2011 the FDA issued a safety warning that it had been unable to find evidence that vaginal mesh was better able to treat women than other methods with fewer risks for complications.  As the MDL progresses, a steadily increasing number of plaintiffs are signing on to seek justice for their injuries.